The Delaware Bay Lighthouse Adventure is the original Lighthouse Cruise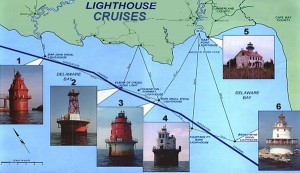 in the United States of America. Captain Jeff Stewart and the Mid-Atlantic Center for the Arts dreamed up the idea of a Lighthouse Cruise, in 1994. While the first cruise was met with pitfalls, it was also greeted by ticket sales in excess of 300 patrons for the first trip which was limited to 125 passengers.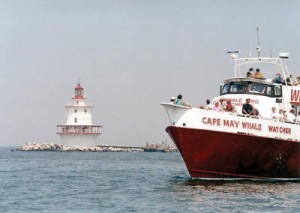 Since that fateful beginning, Captain Jeff Stewart has Captained over 100 trips up and down Delaware Bay and carried over 15000 Lighthouse Lovers to the Lighthouses of Delaware Bay. This obsession with the history of Delaware Bay, has driven Captain Stewart towards our latest en devour, Brandywine Shoal Lighthouse Friends and the Restoration, Preservation, Education and Public Access of the offshore lighthouse Brandywine Shoal Lighthouse.

Remember, a portion of all proceeds collected on Lighthouse Cruises benefits the Mid-Atlantic Center for the Arts and Humanities and Brandywine Shoal Lighthouse Friends.